Global Home for Indigenous Peoples facilitated Asia Regional Consultation Meeting of Indigenous Peoples' Forum at IFAD
Global Home for Indigenous Peoples (GH4IP) jointly with Nepal Federation of Indigenous Nationalities (NEFIN), Cenesta, and Asian International Indigenous Network recently completed the facilitation of the Regional and Sub-Regional Consultation meetings in Asia in October-November 2022.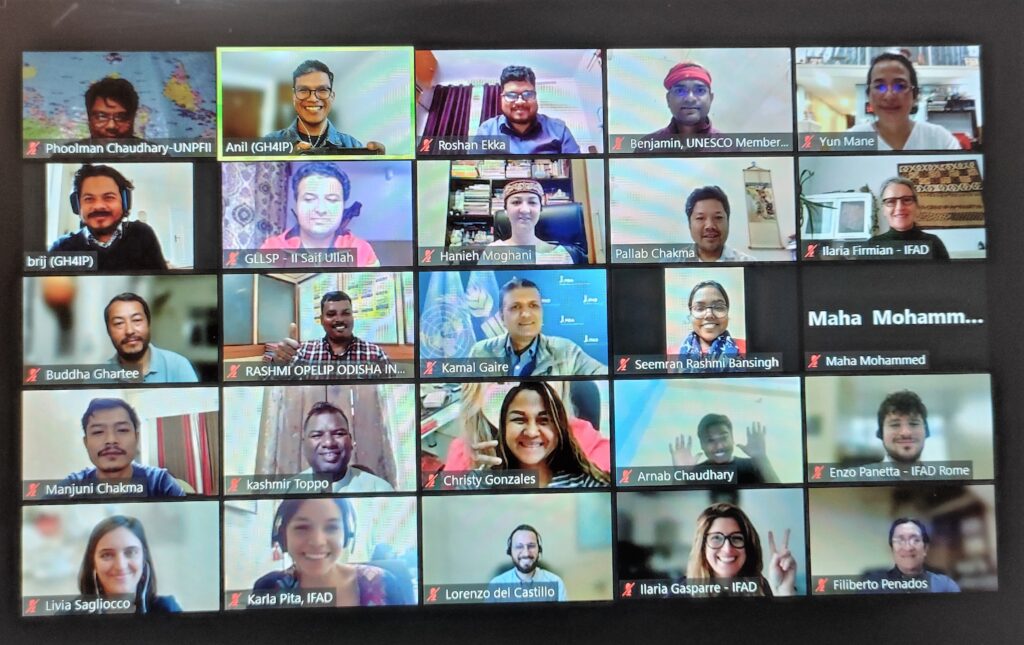 The regional and sub-regional consultation meetings raised voices that the Indigenous Peoples Forum at IFAD should reflect the diversity of perspectives and recommendations gathered from Indigenous Peoples in the various regions where IFAD operates. The consultations were focused on the theme of the sixth global meeting of the Indigenous Peoples' Forum at IFAD "Indigenous Peoples climate leadership: community-based solutions to enhance resilience and biodiversity". Over 200+ Indigenous Peoples from 24 Asian countries attended three sub-regional and one Asia regional consultation meetings that highlighted several issues and concerns of Indigenous Peoples in all parts of the Asia region and provided critical recommendations and suggestions to strengthen the conditions for the Indigenous Peoples in terms of human rights, livelihoods, preservation of knowledge and skills, and advocacy for the accessibility to resources. The major concerns consisted of diminishing Indigenous knowledge (due to forced migration or climate change), shifting of governance and governance of the system of Indigenous Peoples including customary laws, lack of recognition of Indigenous food and crops that are rich in nutritional and medicinal value and impact of climate change on Indigenous Peoples' livelihoods and health, and so on.
A Steering Committee Member of the Indigenous Peoples Forum at IFAD shared that Indigenous Peoples are the key agents to mitigate and adapt to climate change and enhance biodiversity and are the guardians of environmental knowledge as well environmental conservation.